Call Twisted Spine & Joint for neck, middle back pain 214-618-3991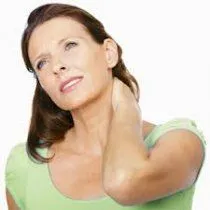 Impact that occur during physical activities, slips, falls or car accidents can all have a detrimental effect on your spine. Loss of the normal cervical (neck) curve, repetitive micro-traumas i.e. long hours at the office on a computer, long commute by car, traveling by plane, lifting certain objects which are heavy, cumbersome, or awkward or stress from everyday life can be related to neck and back pain. Reduction of the normal curve makes the neck and lower back sixteen times weaker.
Pain can present itself as sharp, deep, boring, and burning. The pain can also present itself in constant or intermittent fashion. If the problem is left untreated, symptoms can start to travel out of the spine to the extremities which can present as numbness and/or tingling can be felt in the upper back, arms and even in to the hands as nerves get inflamed and irritated.
Surprising to many patients who present for carpal tunnel treatment they are flabbergasted to find out that the actual problem is a nerve being irritated in neck causing their hand or wrist symptoms.
Through careful examination of your cervical and thoracic spine, we can locate the problematic areas and have wonderful success and outcomes in fixing the cause of our patients' symptoms.