Call Twisted Spine and Joint for your headaches 214-618-3991
Headaches can be devastating and debilitating to many people as they try to function throughout their daily regimen. There are many different causes of headaches, some are common, and others are very rare. The headaches that are most common, are usually benign in nature and can be treated conservatively with a course of chiropractic treatment and physio-therapies.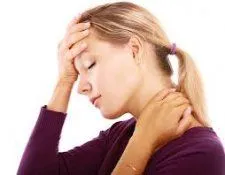 There are two categories for headaches; primary, which arise from the head itself, and secondary, which arise from another area in the body. The most common form of primary headaches are migraine and tension headaches. The most common form of secondary headaches are cervicogenic headaches, which arise from dysfunction (misalignments) or subluxations in neck (cervical spine).
Migraine headaches are usually characterized by having pain on one side of the head, which may or may not be accompanied by nausea or vomiting. Migraine headaches also have a symptom of photophobia, where the patient is greatly aggravated by light. Research has shown that a course of chiropractic treatment and exercise are beneficial to migraine headaches.
Tension headaches are one of the most common type of primary headaches, which is characterized by a ban-like pain across the head in the front or just above the neck at the back of the head. Many people would say that they feel like their head is in a vice. These type of headaches can last minutes, hours, or days and could be stress induced. People would state this pain is typically very annoying with mild to moderate pain, but it could range to severe. Recent research has show that a course of chiropractic treatment for headaches is the best course of action and more effective than medication alone.
Cervicogenic headaches is a problem that arises in the neck (cervical spine) and travels or radiates pain into the head and can continue for some time. The most common structures that radiate pain into the head are the facet joints, which are the joints that each vertebrae articulate or move with, and muscles. Muscle dysfunction is in the form of trigger points that radiate pain to the head. Dysfunction of the facet joints and muscles are a direct correlation to poor posture, stress, traumatic accidents, and repeated micro-trauma. Having a healthy spine and getting regular chiropractic check-ups can help in preventing cervicogenic headaches. If you are having a bout of cervicogenic headaches, a course of chiropractic treatment is very effective and one of the safest courses of action.