Call Twisted Spine & Joint for Low Back Pain 214-618-3991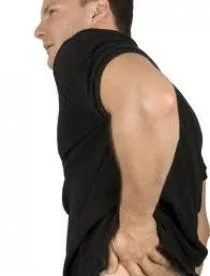 Lower back pain is the reason why many of our patients limp, hobble, shuffle, or even crawl to our Frisco chiropractic office. It's not uncommon knowledge to know that lower back pain causes millions of dollars of loss productivity and agony every day and all day.
Low back pain usually falls under of the following categories:
1. Patients have experienced chronic long term pain or discomfort with multiple episodes of increased pain which are intermittent.
Many of these type of people either mask the pain with over the counter medications or prescription medications from their medical doctor, or decide to just live with it for the time being. The major problem with this type of methodology is that every single medications taken has short and long term side effects. Some effects can lead to organ damage over time and medication overdoes or interaction is a leading cause of death in many demographics. Only in extremely rare cases and under very close supervision from a medical doctor should this be seen as a long term treatment option to this condition which is correctable. Even in the rare cases the patient needs to know risks associated with taking today's medication.
As far as just living with the pain, two areas must be considered:
1. Pain is NOT a normal thing, so there is something wrong with you when pain is present. Ignoring the pain and putting it on the back burner allows the problem to rapidly progress undiagnosed and to be left without treatment. Once the pain arrives there is a great probability that permanent damage has already happened. It's greatly important to be examined by a Chiropractor to see if the damage is short term, long term or permanent. Lastly, why live with it and the effects it can have on your QUALITY of life, if you don't have to.
2. These patients are the crawlers. Their pain started abruptly and hit with severe intensity and fast, leaving them unable to walk correctly and seem crooked. We usually hear something like "I just bent down to tie my shoes and my back went out and is killing me." Another common statement goes something like "I have never had low back pain before."
This type of problem can halt even the most focused and strong individual in their tracks and literally bring them to all fours, hence the name "crawlers". This can be a very frightening and frustrating time for those who have not experienced symptoms like this before.
Our spinal examination reveals long time trauma or misalignment of the lumbar vertebrae, the sacrum or the hips. The body has gotten to a tipping point where it overwhelmed by these conditions and literally stops functioning the way it was meant to.
There are numerous causes of low back pain in the world today, and eighty percent of adults will experience lower back pain one time or another in their life. Most who seek out Twisted Spine and Joint Center fall into the category of Chiropractic care to fix the underlying problem so pain does not return. We have had great success with our patients, and they return to live a healthy life. Rarely, we find a diagnosis that is not musculo-skeletal related and in these instances they are referred to another doctor who specializes in that diagnosis.