Call Twisted Spine & Joint for your back injury 214-618-3991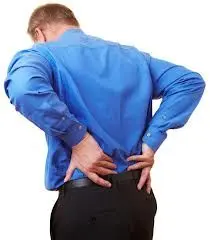 Even though back pain is an extremely prevalent issue, the preceding examples show just how much confusion encompasses the problem of back pain, both for patients and doctors alike. If you have spent any time studying for a treatment to your back pain, then you are knowledgeable with the plethora of opinions and treatment options in Frisco.
Two different points cause confusion and uncertainty:
1. In the majority of cases, the exact pain generating tissue remains unknown.
2. Health care professions have a hard time agreeing to specific diagnoses and then the right treatment plan for said diagnosis.
The two problems listed above means you are ensured to get wide array of diagnoses and treatment options as you look for an answers to your pain. In fact, the more you investigate the more overwhelmed you may feel.
With the large body of conflicting information, you perhaps maybe unsure which method to choose. This webpage will lay out back pain and bring to the forefront the numerous treatment options available to you in the Dallas-Forth Worth area.
Defining Back Pain
As you start to experience back pain or a spinal problem, you may have experienced wide range of symptoms or problems, including:
1. Pain that has a aching, throbbing, stabbing, shooting, burning, dull or sharp quality.
2. Pain radiating to one or both legs with only modest pain in the lower back.
3. Numbness or weakness in one or both legs.
4. Pain in the lower back and legs that only increases when you are in certain positions.
5. Sleep problems, fatigue, depression, mood swings, lethargy, short tempered, and anxiety.
6. Pain that travels to different areas of the body, including different areas of the back as well.
The above listed examples show just some of the many ways that a back pain issue can present itself. In order to get good care and ensure that treatment doesn't exacerbate your issue, you must have a great knowledge of the different types of back pain symptoms. Having this understanding can help you take control of your back pain or spinal condition.
What Causes Back Pain?
If you look outside the core of traditional Western medicine, then the number of possible causes for back pain becomes even larger. For simplicity, we only presented a couple of examples to discuss which are some of the most common ones
Muscles and ligaments are usually the most common cause of back pain today. Muscles and ligaments are very closely related to all of the other tissues in your body and in your back the ligaments and muscles can be injured, inflamed or weakened from micro-trauma which then causes symptoms or pain.

One of the most sever and another painful cause of back pain (present with pain down one or both legs) is a disc herniation or disc problem. The most common disc problems are the disc herniation or disc bulge. The disc itself is a jelly like donut cushion that is meant to buffer the force between two of the vertebra in the spine. Problems happen when some of the disc material escapes the outer layer and bulges or herniates and compresses or irritates the nervous going to the legs causing intense leg pain. Even if the disc material has not actually compressed the nerve but only cause the nerve to be inflamed these same leg pain symptoms can be present.